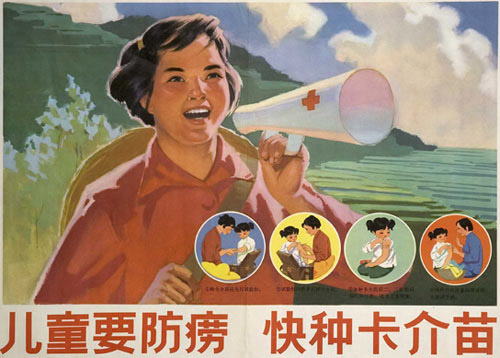 The healthcare changes proposed by Barack Obama in 2009 have sparked intense debate. At a fundamental level, the disagreements involved competing views regarding the kind of country that the U.S. should be. Today, it appears that healthcare will be on the political agenda for some time to come. However, the U.S. is not the only country where healthcare reform is taking place. China's healthcare system has been radically redefined to keep up with China's growing prosperity.
China's economy has been growing at an annual rate of 9.7% for the past few decades, lifting hundreds of millions of people out of poverty. Chinese citizens now enjoy safer drinking water and better nutrition, housing, and healthcare. Yet amid all the good news, there is a mismatch between the demand and supply of safe and effective healthcare, causing costs to escalate. Thus, healthcare promises to be one of the major focuses of interest in China over the next few years.
Although China faces major challenges in reforming the healthcare sector, significant opportunities exist for fruitful public-private partnership in the reform and development process. China's 12th Five Year Plan calls for a healthcare system in which both commercial and governmental entities play a crucial role. China is too big a country, and the healthcare demands of 1.3 billion people are too diverse for the public sector to act alone. There is a need for a public–private partnership to improve access to modern medicines and better facilitate the financing of care. It is up to the leaders of the private sector to create a booming healthcare industry that can improve the health of all people, while taking advantage of the opportunities that this growth presents.
Growth demands innovation, and that is seldom more true than in the health care industry. To make the most of the increasing interest in health and wellness in both the U.S. and in China, companies and nations need to be willing to foster creativity and curiosity in a new generation of leaders. It is our sincerest hope that this conference will bring together people from various locations, fields, and cultures to address and solve issues related to health and wellness in both countries. Through this conference, we hope to inspire a new generation to engage in greater international discourse. It is with this hope and belief that I am honored to invite you to join us in Philadelphia for the 2012 Intercollegiate U.S.-China Healthcare Conference.
Sincerely,
Intercollegiate U.S.-China Healthcare Conference Committee
Global China Connection, Payer+Provider, and Penn Biotech Group